New Gaming Class QHD OLED Monitor Co-Developed By Dough's Enthusiast Community Available to Pre-Order at a Reduced Price for a Limited Time
Today, DOUGH — the world's first community powered gaming hardware creator — announced the Spectrum ES07E2D, a new 27-inch QHD OLED panel gaming monitor coming in 2023. This groundbreaking display builds on the foundations laid by Dough's crowd-developed Spectrum lineup and is the first OLED monitor truly built for top-tier gaming, leveraging a gaming-grade 240Hz OLED panel developed by LG Display.
Consumers interested in purchasing the new Dough Spectrum ES07E2D can sign up today to enter a special reduced-price pre-order window on Dough's website.
Dough attended the 59th International Display Week Symposium, Seminar & Exhibition in May 2022, where it shared its take on major display trends and polled the community to find out which of the upcoming displays they found most exciting. A 27-inch QHD OLED panel from LG Display raised the most interest and discussion. Based on these survey results, Dough picked this panel as a starting point for its latest monitor project, thus giving life to the Dough Spectrum ES07E2D.The cutting-edge performance of OLED meets the elegance of a glossy coating
With an adaptive refresh rate up to 240Hz, and individually lit pixels, the Dough Spectrum ES07E2D features smooth animations without distracting tears or stutters along with a response time of less than one millisecond. OLED is already one of the fastest technologies on the market, and Dough focused on reducing display lag as much as possible to provide the best competitive gaming experience to users.
No blooming, deep blacks, and an infinite contrast ratio are core to OLED technology; Dough's glossy coating takes it to the next level. Some manufacturers lock their OLED panels behind matte polarizers to reduce reflections, but the Dough community made it clear that reducing reflections is not worth the drop in black levels, sharp detail, and vibrant colours.
A complete OLED monitor made thanks to the feedback of Dough's community 
More and more new monitors arrive on the market only in ultrawide or curved variants, but the Dough community made it clear that they largely prefer flat monitors in a 16:9 aspect ratio. Not only do these monitors take up less desk-space, but they also have broader support in games.
Additionally, many of Dough's Community members use multiple devices with their monitors. HDMI 2.1 ensures that they can use new features such as variable refresh rate on the latest consoles, while the Type-C port connects users' monitors and peripherals to their laptops with a single cable that also allows for charging. For those hoping to maximise their cable management, Dough's built-in USB hub, KVM switch, 100W USB-C charger, and dedicated audio amp get more done with fewer cables.
Similar to the rest of the Spectrum line-up, the new Dough Spectrum ES07E2D monitor will ship with three years of limited warranty, which includes coverage in case of burn-in for the first two years.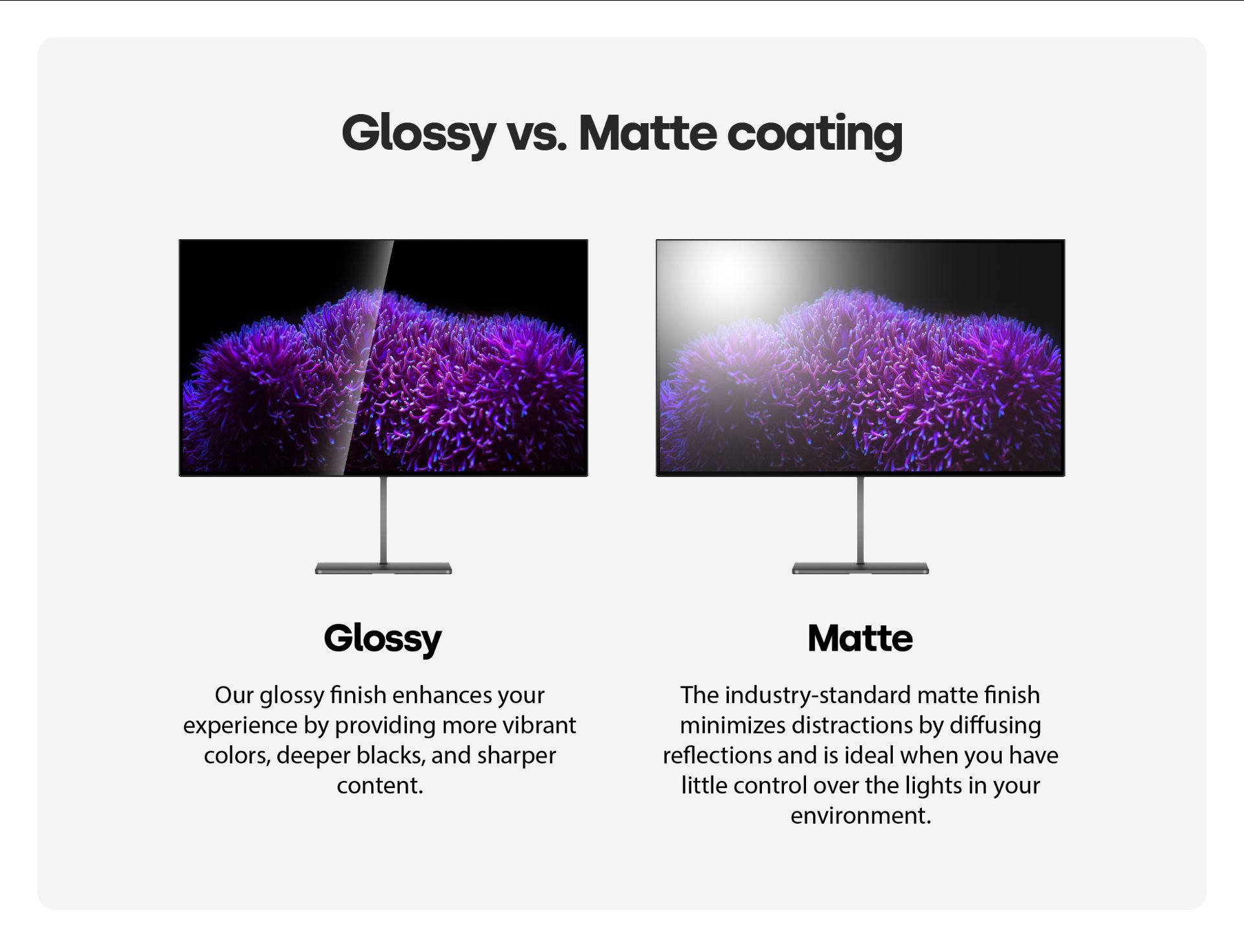 Pricing and availability
The Spectrum OLED QHD 240Hz (ES07E2D) is currently listed on Dough's website where prospective customers can subscribe to receive an exclusive pre-order invitation at a special reduced price. Early bird pre-orders start at $649 / 749€ and will gradually increase to the full MSPR of $1,099 / 1,199€ by release, which is planned for July 2023.
About Dough
Dough is the world's first community powered gaming hardware creator that delivers game-changing experiences through its product lineup. They recently launched the world's first Glossy 4K Gaming Monitor in the Spectrum 4K 144Hz and are committed to the championing of crowd-development and subscribe to the idea that better products are created with input from enthusiasts. Dough takes pride in their ability to deliver top-notch products that offer the best user experience for the end-consumers while delivering industry leading designs.
While other engineers work in isolation, Dough begins by reaching out to the community to ask, "What do you need?". It takes that valuable feedback to customize hardware and create engineering revolutions based on what the gamers using that technology need. Enthusiasts know best what they need, and Dough listens to make those dreams come true.
For more information, or to purchase a system, please visit https://www.dough.tech. Follow on Facebook at facebook.com/dough.technology and Twitter at twitter.com/DOUGHtechnology. Join the community on Discord.