Improvise, Adapt, Overcome – Take to Space and Go On a Galactic Adventure Chock-Full of Danger and Excitement 
Gameforge
 — the leading publisher of popular massively-multiplayer online games in the west including
AION
,
OGame
,
NosTale
, and
Swords of Legends Online 
— alongside indie developer Sernur.tech, are excited to announce that their roguelike sci-fi strategy game,
Trigon: Space Story
is available for Windows PC, macOS, and Linux starting today! Inspired by
FTL: Faster Than Light
,
Trigon: Space Story
has drawn the attention of roguelike and strategy game fans from all around the galaxy, garnering over 100,000 Steam wishlists to date. The indie title is Gameforge's first foray into single-player games and is just the beginning of the publisher's plans for expansion in 2022 and beyond.
Captain, make a flyby and check out the new, visually stunning, action-packed trailer here:
Trigon: Space Story places players in the captain's seat of a fully customizable starship where they must manage everything from the weapons systems and engines to the day-to-day tasks of the crew. There's a procedurally generated universe with nine sectors to explore, each containing 10+ individual systems. With dangerous space anomalies, roving gangs of space pirates, and a complex web of intergalactic politics to navigate, players will need to strategize each approach with myriad factors to consider. Outfit each ship with more than 70 different weapons and play from the perspectives of four highly unique species, each with their own quirks and advantages. A procedurally generated roguelike universe provides a new adventure in every run and will force players to truly learn the meaning of "Improvise, Adapt, Overcome".
Key Features:
Oh Captain, My Captain: It's your show out there and it's up to you to lead and inspire your crew, make life or death decisions, and craft the most badass ship in the galaxy.
Build the Best Ship in the Stars: Outfit your star cruiser with more than 70 types of weapons including lasers, turrets, plasma cannons, bombs, drones, and more.
It's a Culture Thing: On your travels, you will make first contact with multiple species, each with their own unique qualities, like the warmongering militant Rakhi, or the crafty and tenacious Earthlings.
Decisions, Decisions: You find a damaged ship with a crew that needs rescuing. Do you take the noble route and save them? Or hit 'em while they're weak and take their stuff?
A New Adventure Every Time: A procedurally generated universe ensures no run is the same, forcing players to learn, adapt, and craft fresh strategies to ensure victory.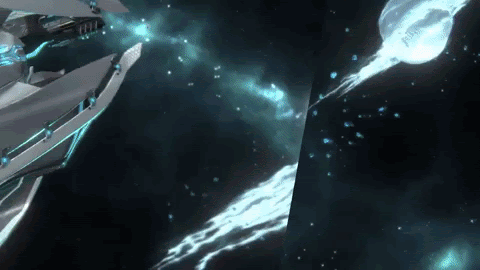 All versions of Trigon: Space Story are now available on Windows PC, macOS, and Linux via Steam, and Epic Games Store. The standard edition will be available for $19.99 USD, the Deluxe edition of Trigon: Space Story will be available for $26.99 USD, and the Deluxe DLC optional add-on for the standard edition will be available for $9.99 USD.The game will be available with localization in the following languages: English, French, Spanish (Spain and Latin American), Polish, Portuguese, Korean, Simplified Chinese, Japanese, German, and Russian.
Keep up to date with Trigon: Space Story by following the game on Twitter, YouTube, Steam, Discord, and the official Trigon: Space Story website.
A press kit with logos, artwork, screenshots, and trailers is available here: https://uberstrategist.link/Trigon_Presskit.
About Gameforge 
Founded in 2003, Gameforge is a leading Western publisher and operator of widely acclaimed Massively Multiplayer Online (MMO) and Browser-based game titles. Gameforge builds highly active and enduring global communities by supporting players through the greatest quality LiveOps, provision of localized content, engaging community management, and frequent delivery of meaningful updates.
Gameforge's diverse portfolio of highly successful gaming brands provides different worlds with engaging experiences for players from all walks of life: core MMORPG titles Swords of Legends Online, AION, Runes of Magic, and Metin2, beloved anime MMOs Elsword and NosTale, strategy-focused browser games like OGame and Ikariam, along with indie titles such as Trigon: Space Story.
More information is available on gameforge.com.