15 studios from Switzerland to participate as part of initiative organized by the Swiss Arts Council Pro Helvetia
The Swiss Arts Council Pro Helvetia today announces that it is bringing 15 talented indie game development studios from Switzerland to GDC 2023 under its SwissGames banner. The council's SwissGames initiative supports developers in building relationships with the international games industry along with organizing their participation in more than 20 events a year.
"This year's SwissGames delegation is an incredibly strong lineup and each studio is a fine example of the talent the Swiss games industry has to offer," said Oliver Miescher, Specialist in Interactive Media at the Swiss Arts Council Pro Helvetia. "Although you may be able to point to Switzerland on a globe, with these 15 studios, we're also putting the Swiss game development community on the map!"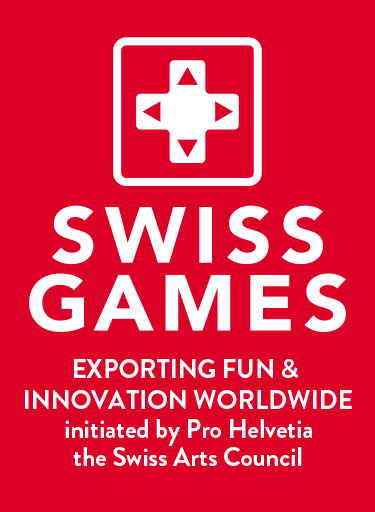 Hand-selected for participation by a renowned international jury, this year's SwissGames delegation showcases the range and depth of Switzerland's game development talent. A wide range of titles will be available for press to try out during GDC 2023 at the dedicated SwissGames booth on the show floor, covering multiple platforms from PC and consoles to mobile devices and VR headsets across popular genres like wholesome city-builders to co-op action roguelikes.
Let your inner paleo-architect loose and design a city on top of a giant, wandering creature in The Wandering Village from Stray Fawn Studio. Dive into the complicated history of mental illness treatments in Zeitglas' Sanatorium – A Mental Asylum Simulator. Head to the fantastical world of Zelda-like Wéko the Mask Gatherer and enjoy thrilling combat and exploration while hunting down the seven primordial masks. And for those who are tired of mainstream genres and are looking for something unique, there will be an appearance from the most eccentric, with natsha's bathtub mystery horror simulator Psychotic Bathtub – The Story of an Escalating Mind. And Ducks.
All this and more! Participating studios will also be available for interviews with press, in addition to meetings with potential publishing and funding partners.
The SwissGames delegation coming to GDC 2023 is as follows:
A full press kit for the Swiss Arts Council Pro Helvetia and all 15 studios in the SwissGames delegation can be found here: https://uberstrategist.link/SwissGames-Press-Kits
About SwissGames
SwissGames is an initiative by the Swiss Arts Council Pro Helvetia to promote the Swiss games cluster at home and abroad. Under the umbrella of SwissGames, it organizes or supports Swiss participation in more than 20 events per year and helps Swiss developers gain visibility, build relationships with the international games industry and access the global market.
About Swiss Arts Council Pro Helvetia
Pro Helvetia promotes Swiss arts and culture with a focus on diversity and high quality. As the Swiss Confederation's cultural promotion institution, it supports projects that are of national interest.
PRESS CONTACT
Jasmine James, Brendan Quinn, and Sean Walsh (on behalf of SwissGames)
UberStrategist Inc.
moc.t1680266566siget1680266566artsr1680266566ebu@r1680266566p1680266566
1-646-844-8388